Collect & Donate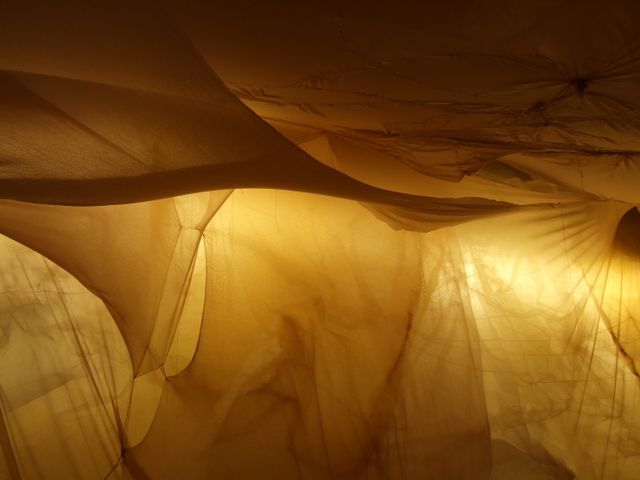 Seriously Wonderful News! I was recently contacted about an amazing opportunity to create an art installation in Philadelphia. Designer and director Bela Shehu asked if I would create an art installation for the event "Private School 201" at 915 Spring Garden Street, set to open this Winter.

This is a huge opportunity to create a really sizable art installation. Something I've been craving for quite a while. Not only would this be a tremendous opportunity to execute a new piece pushing my skills but also help pave the way for my future as an artist and stabilize my future.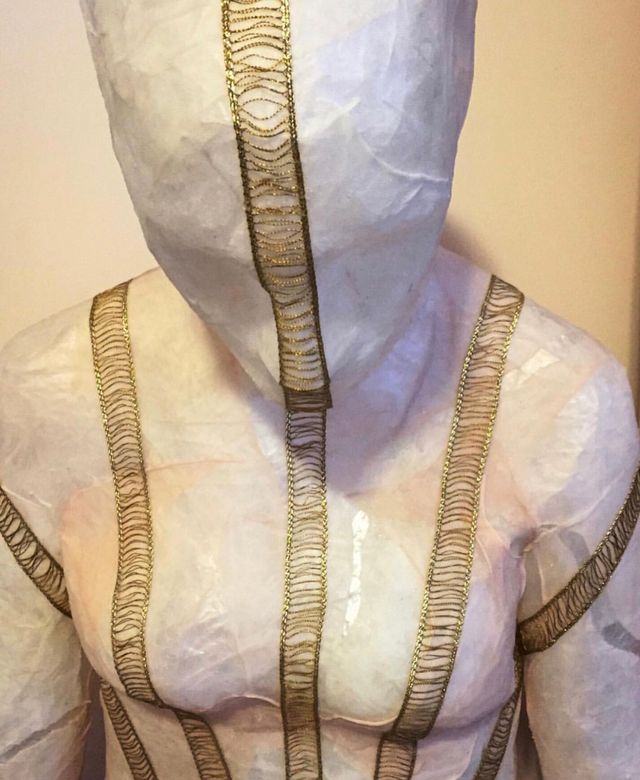 But I need your help! This will be one of the largest art installations of my career and will take resources, materials, assistants and time. This massive installation project will require tremendous focus for the upcoming "Private School 201" event which will be on display for 2-3 months this Winter.

The art installation will be quite large (approximately 12' x 10' x 24'). This install will take over a large space covering multiple walls and large portion of ceiling. Viewers will be transformed into an internal bodily environment with a life-size casted figure that will be behind an intricately hand-sewn textile screen that will symbolize a language of energy and experiences coming forth from the lifecast.
This installation will represent how we connect with ourselves by delving into our psyche, finding a version of our beings with the ability to see our energy and experiences that emanate out from intermixing with the world around us.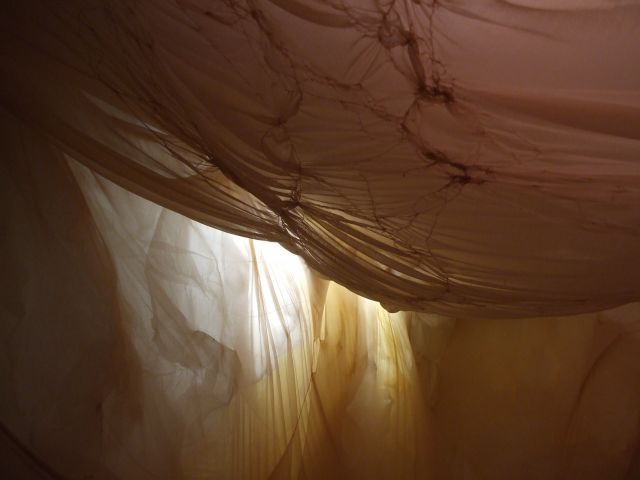 See below for the list of items needed and how you can help!​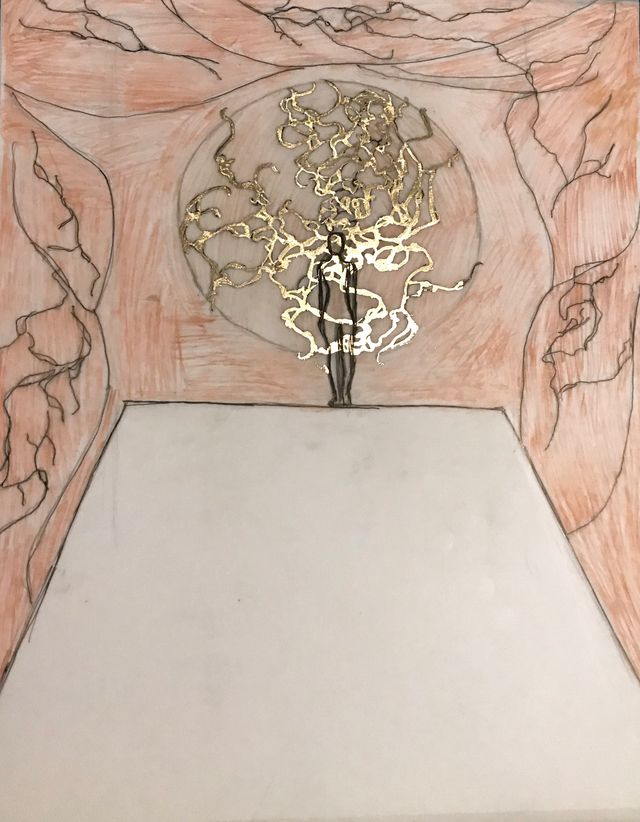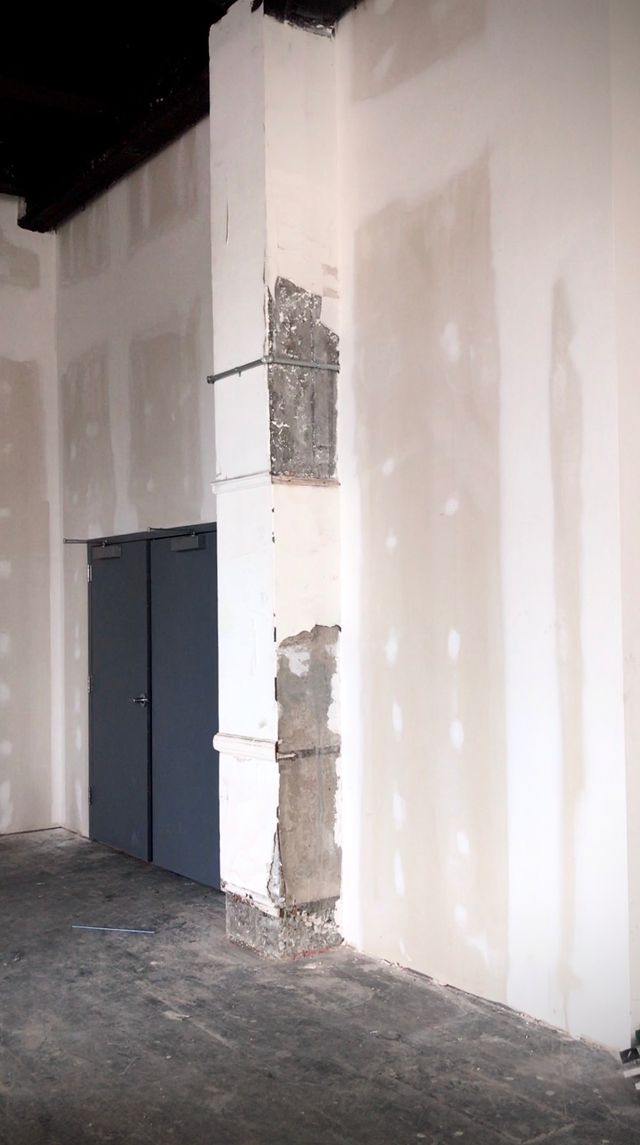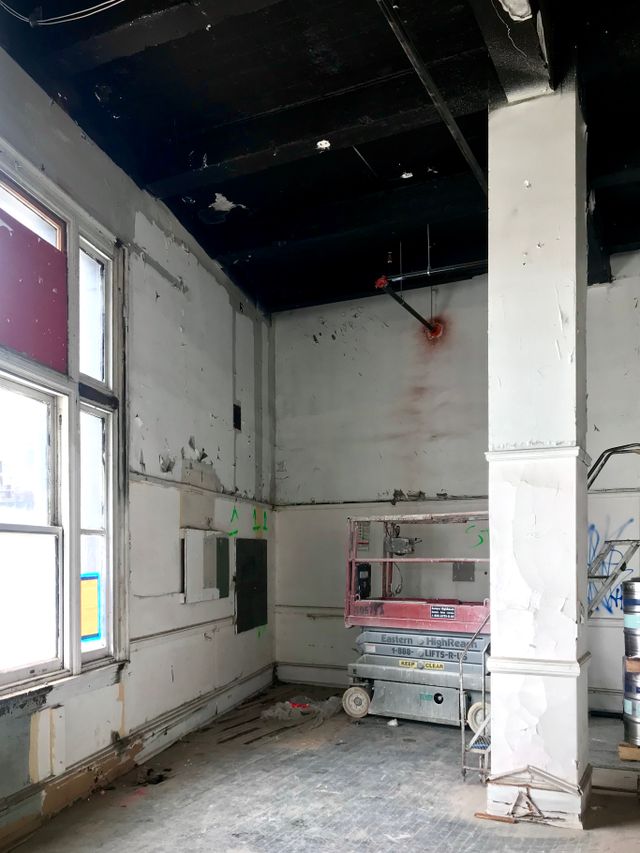 Supplies needed in order to complete this installation:
Yellow tracing paper rolls:
50 yards
5 x $26.75=$133.75
White tracing paper rolls:
50 yards
5 x $37.08 = $185.40
Thread:
Non-metallic - = $50
Metallic - $200
Packing tape:
$100
Plastic wrap:
$50
Sheer Nylon and pliable fabrics:
Approx. $250
Total: $969.15

Goal amount: $2,500

This goal amount of $2,500 also includes transportation costs, food costs, and money to help with living expenses to allow for much needed time to execute the project.
Without help, I cannot make this dream come to life. You can donate online by clicking the paypal donation button below. You can also donate materials by contacting me directly.
All money raised will help with buying the necessary materials that will be used to create the installation as well as meeting other financial demands that will be required for this project.
Thank you truly for your generous donation and helping to bring this opportunity to fruition.

Yours Truly,

Jes Gamble

(Feel free to contact regarding inquiries.: email: jesgamble1@gmail.com)
MORE ABOUT "PRIVATE

Private School creates a realm where makers share their creations, and enthusiasts can explore. They produce events for the people of Philadelphia to meet, laugh, dance, indulge, and evolve. The installation will create a meditative environment for people to escape and connect
"Private School is experience designers, curating experimental interactive shoppable pop-ups that entice the senses. We connect artists, designers, makers, chefs, musicians, filmmakers, speakers, city planners, tastemakers, and early adopters thirsty for fresh and stimulating moments. The content we create continues the conversation and grows the community online. We bring spaces to life."WINNER, BEST OF PHILLY 2019
"WE'RE DOING IT AGAIN, AND BIGGER."

Private School is partnering with Arts + Crafts Holdings to bring the cool kids to the creative-industrial space at 915 Spring Garden..Three months. One space. One community. Experiential retail. Supper clubs. Tastings. High tea. Panels. Live shows. Parties. Screenings. Wellness. Stylings. Brand activations. Food, music, design, and thousands of diverse people who love life and love creative expression.The last Private School 101 for 30 days, brought together over 80 artists, makers, chefs, musicians, and brands to a curated shoppable installation that attracted over 4,000 people to the Loft District of Philadelphia."