Responsive Design is the Future
Responsive Design means that a website automatically adjusts to be displayed in the optimum way on any size screen. So a responsive website can look great on small smartphone and tablet LCDs, as well as large laptops and desktop monitors.

Why is responsive web design the way of the future? Currently 40% of internet browsing time is spent on mobile devices, and that percentage is growing rapidly. The old solution was to make a completely separate mobile version of a website. And these mobile sites only work properly on certain sized devices. Responsive design allows you to make one website that works great on every size device out there now, and it also works on any future devices. Responsive design is future proof.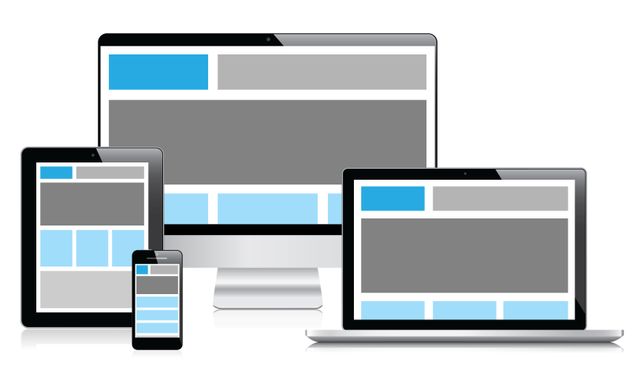 Responsive design saves you time and money in the long run, while providing a much better experience for all your site visitors. The only downside is all the technical details that have to be implemented in the code of a website to make it responsive. Fortunately, there are many solutions out there to these technical issues.
The best way to get a nice responsive website is to hire a web design firm with plenty of experience in designing responsive sites. This is all very cutting edge technology, so most designers will only have a year or two experience tops. There's plenty to choose from, but this type of top quality design is readily available for the right price. Taking a look at their portfolio on a variety of devices will quickly show you how well they do responsive design.

If you know how to code, there's plenty of ways to make your own responsive site. You can buy a responsive theme to use with a popular CMS. That will give you a popular look, and there's plenty of nice designs to choose from. It's not really a way to get a unique and original looking site though.

I built Simplpost from the ground up with responsive design fully integrated. It's impossible to build a site within the Simplpost framework that's not responsive. And the unique modular design of the Style (CSS) and Template (HTML) system allows for the ability to create your own custom and truly unique themes without any knowledge of programming code. I have been designing websites for 15 years, and now Simplpost is the tool I use most. It solves all the usual problems with designing a modern website. There's plenty of other options out there, so go with what works for you. Just make sure it's responsive.