BOATS: System for Rating High Quality Original Content
Written by Michael Riley on July 9, 2014

How to fully understand "The Content"
in any marketing campaign
When you publish content to the internet, it's like launching a new boat. A certain percentage sink. Some will float. And the best-built boats will sail faster and win races.
What's the right choice for content
in a successful marketing campaign?

Over the last eight years I've run content marketing campaigns on dozens of sites for a variety of companies, like Casio. For the last few months I have been working on the Simplpost blog. I have grown the number of unique visitors from a few dozen to thousands a month, without using any traditional SEO or advertising. The focus has only been on the content.

How do you judge the quality of original content,
and know how it will perform ahead of time?

Back in March I started working with a new team on a content strategy venture. While discussing our work together we kept running into the problem of having no real practical way to talk about how well content works for a project. The standard best practice is to examine research on your audience, and then throw stuff out there to see what sticks. It's usually inefficient and the results are unpredictable.

To help our team work out a better process for creating content I came up with a new system for everyone to use. It allows us to effectively communicate about the content being created by giving it a universal rating that anyone can understand.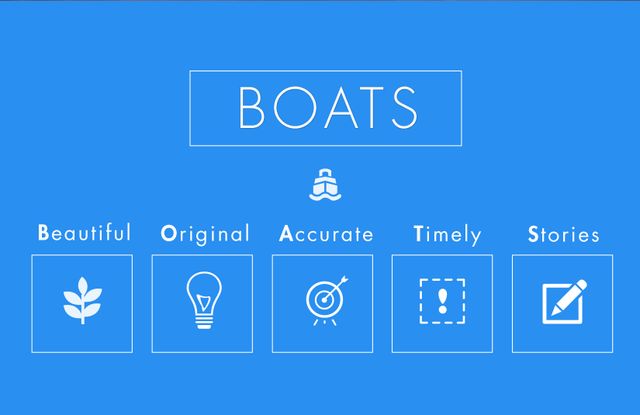 Beautiful design captures your audience and draws them in.
Original content has a unique value to offer.
Accuracy in targeting your audience is critical.
Timely content is relevant now, as well as in the future.
Stories provide a path to emotional connections.
The BOATS scoring system fills a missing void in the world of content strategy. By rating and evaluating content objectively you can provide comparisons to other sites, and easily find the best ways to improve your overall strategy. It's simply a matter of selecting your target goals and making the needed adjustments.
How does it work?
Each of the five aspects of content are rated on a score from 0-100, with 100 being the highest. The combined average gives you the overall score for the content. This scoring system can be applied to any one piece of content, or an average score can be calculated for a larger number of posts.
Every content marketing campaign should set a target score and ensure that the content quality stays consistent. And it's not just a matter of aiming for a perfect score, but rather the target score should be chosen as a good fit for the project's budget and talent available.
Content quality
Text, Photos, Infographics, Video...
The quality of each piece of original content will be limited by the skill level of its creator. An important part of the BOATS system is evaluating the range of scores achievable by any given team.
And to keep the scores objective it's important that very strict guidelines be set for the marketing campaign. The scoring will not be consistent across a team unless the proper marketing research and design guidelines are used throughout the process.
The big picture
Content is just one part of an overall marketing campaign. Further details on how BOATS can be implemented in a complete marketing system will be published soon.
In the mean time, below is a summary of what makes up each aspect of the BOATS score. It's important to fully understand the impact each one has on the overall content strategy. BOATS can be used on its own as a method to consistently evaluate the content in any marketing campaign.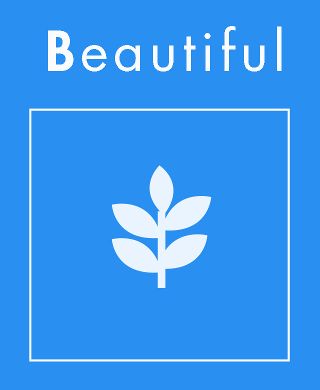 Content is best when displayed in a suitable layout and design. The typography of text, as well as the quality of image and video are all factors in its success. This first impression is made within a split second. It's important to convey an appropriate feeling of trust and relevance through the overall presentation of the content.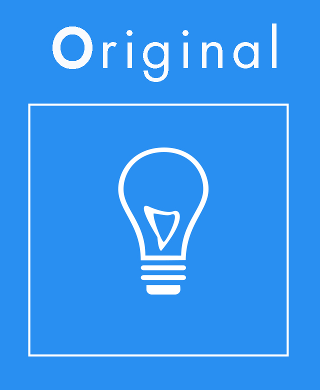 Original content offers your audience a unique value that they cannot find elsewhere. The ratio and amount of original vs. republished content is something that can be quantified and measured.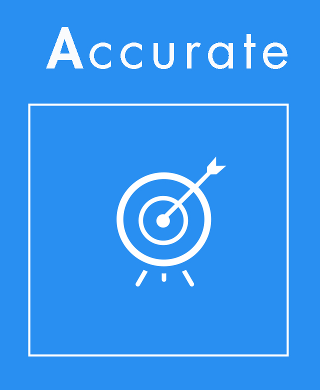 It's crucial that content is accurately targeted at your specific personas, so this is a major factor. Market research on these targets allows guidelines to be set. This enables an objective analysis to be done on how well it matches the needs of the target persona.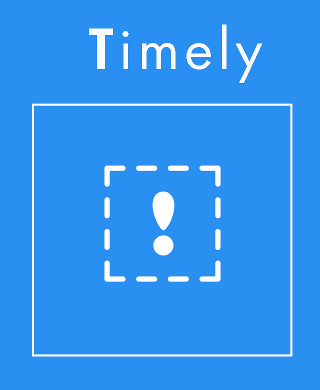 The best content should be relevant to your audience now, and in the future. Some types of content can be seasonally relevant, but the highest quality content is something your audience will find valuable on any given day for many years to come.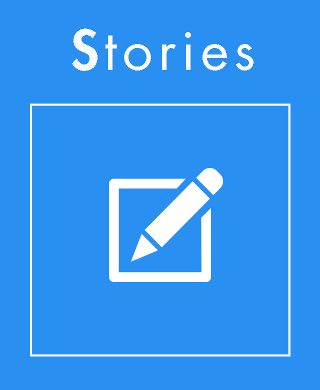 Stories provide the emotional connection to build relationships. A good story does more than inform a person of something. The goal should be to appeal to basic human needs and emotions. By triggering a genuine response this content will be more memorable, as well as more instinctively shareable.
Gamify Content?
We will be posting some examples to better illustrate how this scoring system works. There's a few projects using it now, and it's proved useful in communicating the current status of a site/campaign, as well as a handy tool for setting goals. It can be implemented as part of a predictive analytics framework. And BOATS can also be used for the gamification of content. We are excited to test out all the possibilities.
Follow Simplpost on Twitter
to get the full scoop.
Update: The
follow up post for BOATS can be read here
.