How to Do Inbound Marketing
the Right Way
Written by Michael Riley on June 17, 2014
Key insights learned the hard way
by creating marketing campaigns over the years
Inbound marketing consultant Dwight Miller recently gave a presentation on what he's learned through his work over the years. He breaks down the basics of inbound marketing into four simple steps:
1. Publish content to generate visitors
2. Track visitors through analytics
3. Nurture visitors until they become leads
4. Convert leads to sales
Before starting a marketing campaign you should understand the differences between inbound and outbound marketing. Each one has different advantages and use cases. Inbound marketing can be much more cost effective and get better results when properly managed.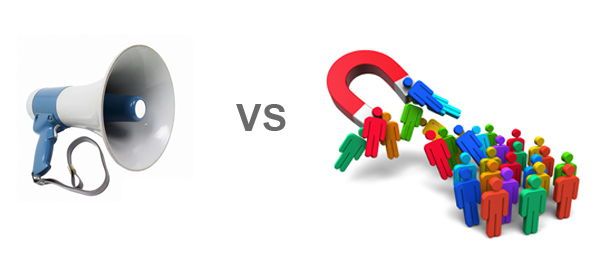 Outbound marketing examples:
Inside sales

Telemarketing

Tradeshows

Seminars

Print advertising

Print ads/email
Inbound marketing examples:
SEO

Pay per click

Blogging

Landing pages

Analytics
How to create an inbound campaign
To accurately target your audience there is one important question to ask. Who is your ideal customer? Most businesses don't take the time to figure out the details of exactly the type of customer they want to attract more than any other. Ideally, this will be the most profitable and least problematic of the bunch.

A persona is created by compiling all the important details of this ideal customer: demographic information, psychographic details, a list of what this customer wants, as well as what they don't want.
How do I attract the customer I want?
It's possible to make content that attracts very specific people via very specific long tail search queries. Typical IT companies have been blogging about heartbleed and other security related topics lately. Dwight found through experimenting that they couldn't scare business owners into hiring their IT company clients. The best content they have consistently tested for conversions is articles on "How to virtualize your office". That brought in leads like crazy. Business owners want to make more money, and they also really want to improve their overall lifestyle. "How to send all your employees home and still be profitable" was another one that drove a lot of traffic. Getting to the heart of what they really are searching for is the key to a successful campaign.

As another example, they found that their ideal customer persona used Quickbooks software. So they wrote about it. One of their biggest hits was a blog post about a business owner that set up her own Quickbooks file server. They used this to promote a CPA firm client, and were able to target new customers through posting it on LinkedIn.
It all starts with Content
Good content comes in a wide range of formats. Text, video, blog posts, infographics and other media can all be used successfully. The key is that it is all designed to attract your ideal customer. And of course the quality of the original content is going to be limited by the skill of the team producing it.
You need to keep a focus on your your target persona when creating any new content. It can help to print out the persona details out, and place it in plain sight on your desk when working. Tests indicate that using the language and words used by your customers is what will convert best.
Dwight also recommends repurposing content into different formats so you can reach more people. A successful blog post can be transformed into a white paper, video and a slideshow presentation. And you can continually refine the content and message when creating each iteration.
The best channels for original content are SEO, LinkedIn, Facebook, Pinterest and Twitter. And you want to optimize for each based on the content.

Where to find inspiration?
Dwight has been collecting magazine covers for years. The headlines are some of the most expertly written copy imaginable. The entire cover is designed to grab your attention and pull you in. There's a wealth of knowledge and ideas that can be gleamed from these publications. Conversions are all about the headline, and then the next part has to keep you hooked until getting to the next part, and the conversion end goal is only reached when they have been sufficiently drawn into that funnel of content.
Kingofcopy.com is a good resource for learning about how to evoke emotions. Emotional triggers, like family photos, can be used to connect more intimately with an audience.
Tactics of attraction:
Use meaningful headlines

Use emotional triggers

Be personal (make it corny)

Team pictures

Family pictures

Pets
IT companies found adding personal photos really worked well for helping people connect with them. People often are looking for a new IT company after their current one really messed up something. So establishing an immediate trust is crucial for conversions. They had one client that would constantly get calls requesting the owner by name, after getting to know him through the images on the website.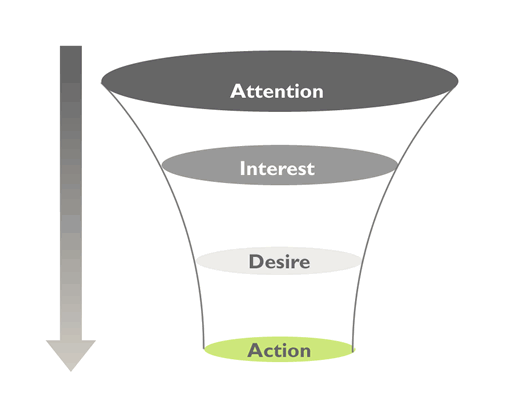 It's not usually recommended to scare people with the message of your content. But Dwight did have one huge success story after the Target credit card breach became a big news story. This might just be the exception that proves the rule. The subject of the email message and the headline for the story was - "How would you feel if the FBI knocked on your door and said your business was responsible for Target breach". It got 40% conversion clicks that lead to 40 security audit appointments, and finally converted to 5 long term customers.
Conversions = Making Offers!!!
There must be a strong call to action if you want to see more conversions. For the CPA client the best offer was a free white paper. An IT company ran a blog post on updating your routers firmware. The call to action was to call in. They got flooded with calls of people asking what "firmware" is exactly. This enabled them to build a relationship by having a friendly tech person ready to answer their questions over the phone.
Speaking about phone calls, it's important to have a script. Testing has shown time and time again that having a pre-written script to guide callers through will always work better. Organizing the flow and making sure to hit each key point simply converts better.
Testing your call to action copy is a great way to optimize conversions. Testing has shown that text like "click here" doesn't work nearly as well as something more reward oriented like "Buy now". Also structuring contact forms to meet your audience can make a huge difference. Some B2B clients saw much stronger results by having a very long multi-page contact form that qualified customers extensively.
Creating perceived scarcity for an offer of a free report can also be a good technique. You want to add an immediacy to your call to action. Find a way to deliver instant value to your persona.
Testimonials are another great way to build rapport through social proof. You can write one up yourself and send it to a client. Simply ask them to change it as they see fit. That's much more effective than asking them to do all the work of writing it from scratch. So it's easier to make everyone happy this way.


Recommended Marketing Tools
Hubspot:
Collection of inbound marketing tools

COS - content optimization system

Integrated landing pages, CTAs

Campaigns

Autoresponder

Social publishing, tracking, reach monitoring

Reporting

Analysis and tracking
Other systems:
And as Dwight says, "the road to riches is in marketing niches".